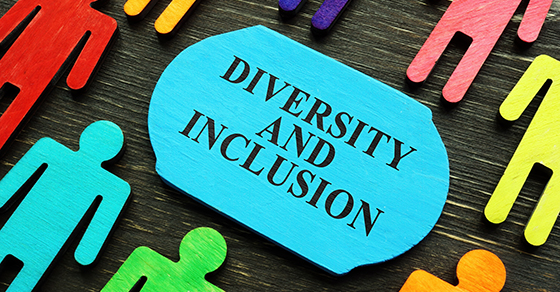 Increasing diversity is a key initiative at many companies in 2020. This movement goes beyond social responsibility — it can lead to better-informed decision-making, improved productivity and enhanced value. Congress has also jumped on the diversity-and-inclusion bandwagon: Legislation is in the works that would require public companies to expand their disclosures about diversity.
Good for business
Even though it's not reported on the balance sheet, an assembled workforce is one of your most valuable business assets. From the boardroom to the production line, people are essential to converting hard assets into revenue. However, the tone of any organization starts at the top, where key decisions are made.
Academic research has found that boards with diverse members have better financial reporting quality and are more likely to hold management accountable for poor financial performance. This concept also extends to private companies: Management teams with people from diverse backgrounds and functional areas expand the business's abilities to respond to growth opportunities and potential threats.
Bills to expand disclosures
The Securities and Exchange Commission (SEC) currently requires limited disclosures on boardroom diversity. Under current SEC rules, a public company must disclose whether and how it considers diversity in identifying board of director nominees. However, the rules don't provide a definition of diversity.
In recent years, the SEC rules have been criticized for failing to provide useful information to investors. Critics want broader rules that provide more information about corporate board diversity.
In response, Congress is currently considering legislation to expand the SEC disclosure requirements. In November 2019, the House passed the Improving Corporate Governance Through Diversity Act. It would require public companies' proxy materials to disclose additional diversity information on directors and board nominees.
The Senate introduced a similar bill in March 2020. In addition to expanding proxy statement disclosures, the Senate's Diversity in Corporate Leadership Act would set up a diversity advisory group within the SEC to recommend ways to increase "gender, racial and ethnic diversity" on public company boards. The group would be tasked with studying strategies to improve diversity on boards of directors and would be required within nine months of its creation to report its findings and recommendations to the SEC, the Senate Banking Committee and the House Financial Services Committee.
In late July, a coalition of industry groups that included the American Bankers Association and U.S. Chamber of Commerce urged the Senate Banking Committee to pass the bill. "Our associations and members support efforts to increase gender, racial, and ethnic diversity on corporate boards of directors, as diversity has become increasingly important to institutional investors, pension funds, and other stakeholders," the groups said.
Be a leader, not a follower
For now, Congressional legislation on diversity matters appears to have taken a backseat to more pressing matters related to the COVID-19 pandemic. In the meantime, many companies are planning to voluntarily expand their disclosures for 2020. We can help assess your level of boardroom or management team diversity — and provide cutting-edge disclosures that showcase your commitment to race, gender and ethnic diversity in the workplace.
© 2020