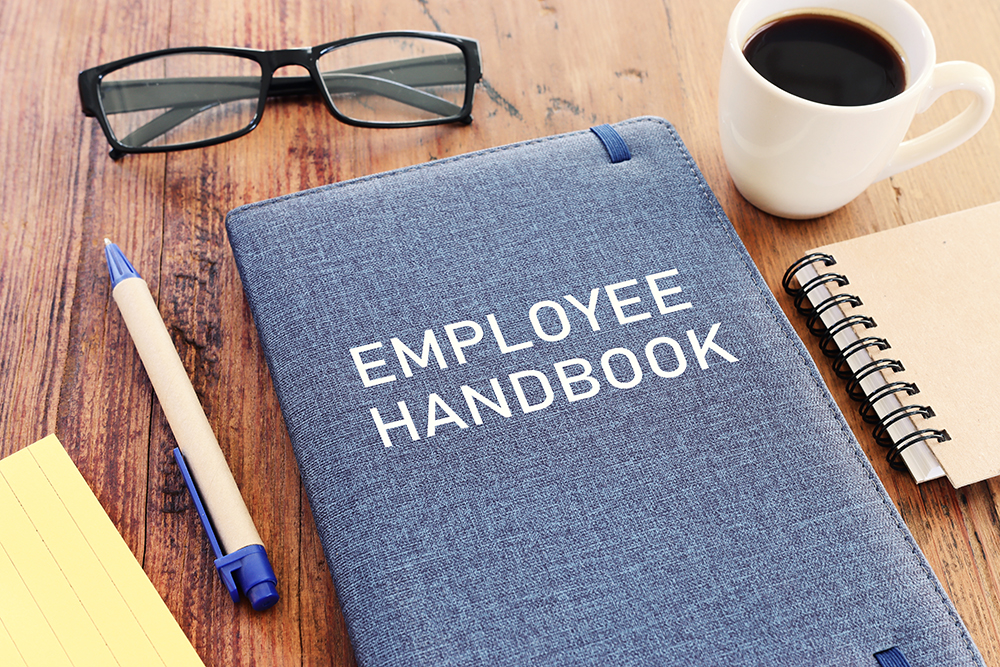 Having an employee handbook makes it easy for you to communicate rules and responsibilities to employees, so there's no question about what's expected of them – or you, as a small business owner.
WHAT TO INCLUDE
A good employee handbook defines your unique workplace rules and practices and should be written clearly and in a voice that reflects your vision and the culture you've built.
WHERE TO START
If you're starting from scratch, begin with your company's culture and values. Consider how to create a value system that motivates employees to do their best and stay long-term.
Keep in mind the labor laws in your state. For example, many states have passed "leave laws" that govern how employers must handle certain types of leave, whether that's sick leave or jury duty.
Once you have a draft of your handbook, it's best to have an employment attorney review it. Once finalized, distribute the handbook to all employees and have them sign a form acknowledging receipt.