Tax Planning - There's Still Time
Even though it's late in the year, there are steps you can take to help minimize your income tax liability.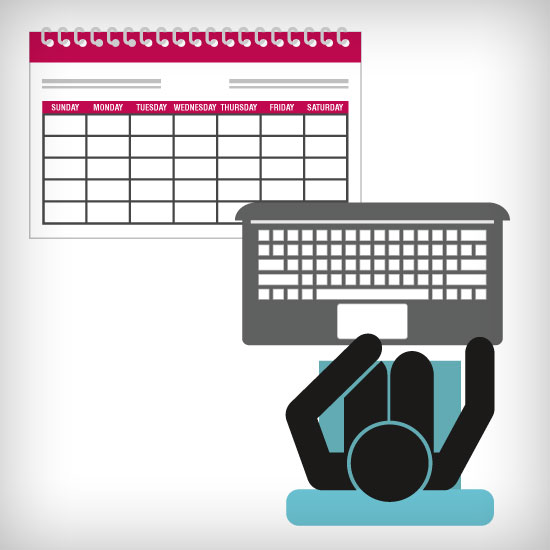 Consider whether one or more of these planning strategies might work for you.
PREPAY TAXES
If you itemize deductions on your income tax return, you generally can deduct any state income taxes paid during the year. If you would normally wait until January of next year to pay the fourth installment of estimated state income tax for 2016, consider paying it before the end of 2016. That way, you may include the payment in your 2016 itemized deductions. Additionally, paying 2017 real estate taxes before the end of 2016 may potentially boost the amount of your itemized deductions. Just be aware that these strategies may not benefit you if you are subject to the alternative minimum tax.
HARVEST CAPITAL LOSSES
Are there stocks in your portfolio that have declined in price since you acquired them? If you decide to sell them, the capital losses can be used to offset capital gains plus an additional $3,000 of ordinary income annually ($1,500 if married filing separately). Any losses that you can't deduct for this tax year may be carried over to future years, subject to the same limitations.
ADD TO YOUR RETIREMENT ACCOUNT
Increasing your pretax contributions — or making a "catch-up" contribution if you're age 50 or older — to a 401(k), 403(b), or SIMPLE plan may help lower your tax bill, since deferring more of your pay reduces the amount that's currently taxable. You may also be able to deduct all or part of any contributions you make to a traditional individual retirement account by the April tax-filing deadline on your 2016 income tax return. The 2016 contribution limit is $5,500 ($6,500 if you're age 50 or older).
FUND An HSA
If you have coverage under a qualifying high-deductible health plan, consider funding a health savings account (HSA) before the end of the year. You can make an entire year's worth of contributions (a maximum of $3,350 for self-only coverage and up to $6,750 for family coverage for 2016) at any time before the due date of your tax return, not including extensions.
DONATE TO CHARITY
You'll generally be able to claim a charitable contribution deduction for donations of cash or appreciated securities that you make to a qualified charitable organization before the end of the year. If you donate appreciated securities held for more than one year, the amount of the deduction will generally be equal to the fair market value of the securities at the time of the gift.