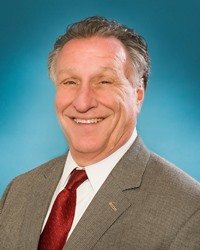 Direct: 314-317-6510
Richard D'Angelo, CPA, CGMATax and Accounting Services
Education
B.S. Accounting, Southeast Missouri State
In 2019, Rick transitioned from his previous role to a firm consultant who still advises clients on a regular basis.
Rick has more than 40 years of professional experience serving a wide variety of closely-held businesses, individuals, employee benefit plans and labor organizations. He also has experience working in internal auditing for a Fortune 500 company.
Rick's professional experience helps him provide a variety of general services for his clients including the set up and maintenance of budgets, accounting control procedures, tax planning and compliance with federal and state regulations.
At the same time, Rick has worked extensively with employee benefit plans and labor organizations and has specialized knowledge of the issues and opportunities unique to these types of organizations.
Member, American Institute of Certified Public Accountants
Member, Missouri Society of Certified Public Accountants
Nerinx Hall auction treasurer (1987 - 1993)
Basketball and Soccer coach (1978 - 2002)
St. Michael Endowment Fund (Inaugural Member) (1990-1992)