Insurance for Home Businesses
A standard home insurance policy does not cover home businesses. If you're the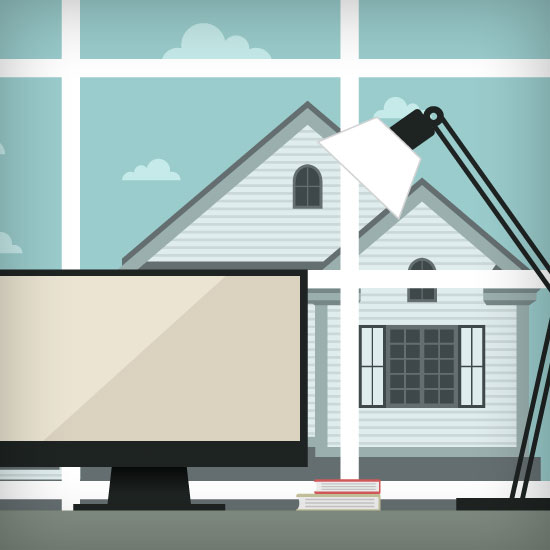 owner of a home-based business, make sure you've taken the necessary steps to protect yourself from a variety of potentially expensive risks.
Endorsements on Your Homeowners Policy
Adding an endorsement or rider to your existing homeowners policy to protect business assets may be the least expensive option. However, the protection offered by an endorsement or by a rider is typically very limited.
In-home Business Policy
An in-home business owners policy is a combination home insurance and business policy that offers coverage for fire, theft, and personal liability. It will cover lost income and ongoing expenses if your business can't function due to damage to your home. It also provides for loss of accounts receivable, for loss of papers and records, and for off-site business property.
Business Owners Policy
If you operate your business out of a freestanding location, manufacture products, or stock inventory, you may find a business owners policy to be an appropriate choice. Such a policy can include coverage for structures you use for business purposes and for business personal property, such as electronics and office furniture.
A business owners policy also can provide premises liability coverage in case someone has an accident on your property while doing business with you, as well as off-premises liability that would cover you if you were on another property and caused an injury or property damage in the course of doing business. Additionally, a business owners policy can include coverage for loss of income and losses due to crimes, such as theft.
Disability Insurance
Don't forget that your business's most valuable asset is you — specifically, your ability to run a profitable company and make money. You need to protect that asset from the risk that a disabling illness or accident might prevent you from working. If you don't have disability income insurance, you're not protected.
Every home-based businesses owner should look into the different types of insurance policies that can provide protection against pitfalls that range anywhere from the loss of critical business data to a slip and fall accident on the business premises.