Be Smart About Cash Flow
Managing cash flow is essential to the success of your small business. Effective cash management can help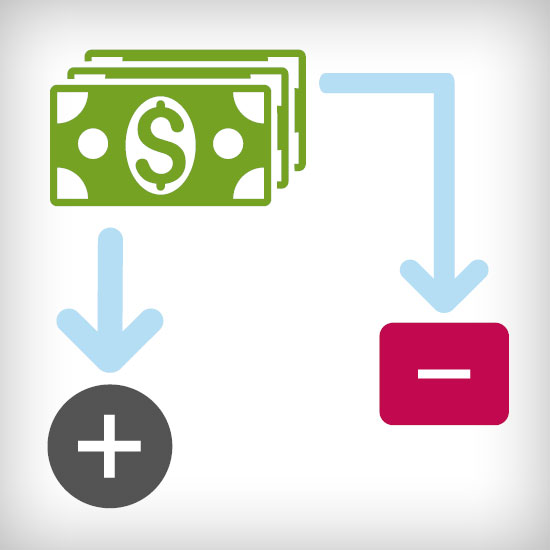 small business owners better survive down periods and position their businesses for future growth. The following suggestions may help you maintain a healthy cash flow.
CONVERTING GOODS INTO CASH
The amount of time it takes for cash from a sale to reach your business is the cash conversion period. It begins with your customer's decision to purchase your product and continues through order fulfillment, shipping, and billing. The cycle ends when the customer makes the final payment. Any steps you can take to shorten the process will accelerate cash inflow — the movement of cash back into your business.
REDUCING OUTFLOWS
Minimizing expenses can stem the flow of cash out of your business. Start by reviewing operating expenses, and look for ways to cut costs. For example, an energy audit could help you reduce utility expenses, or a different supplier might offer better terms on office supplies and equipment. Pay your bills on time but not early, unless you are taking advantage of a discount for early payment.
IMPROVING INFLOWS
Your goal is to get money flowing back into your business as quickly as possible, so arrange to send invoices as soon as you have delivered goods or completed services. By sending invoices electronically instead of by mail, you may be able to speed up the payment process. Encourage customers to pay via electronic funds transfer rather than by check. If you don't already offer a discount for timely payment, adding one to your payment terms may motivate customers to pay sooner. Make sure you have a good tracking system that allows you to flag and quickly follow up on delinquent accounts.
MANAGING INVENTORY
Excess inventory can tie up cash, so get rid of slow-moving items by returning them when possible. Come up with a plan to move any leftover items, even if you must offer substantial markdowns. For new purchases, avoid overstocking by buying smaller quantities more frequently. Buy in bulk only if you're given a significant price break.
Cash is the lifeblood of your business. It's in your best interest to always be on the lookout for ways to improve your cash flow.