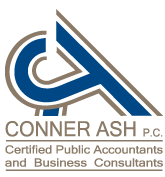 314-205-2510
Conner Ash Careers
Seasonal Tax Accountant
Conner Ash P.C, a top 25 St. Louis Certified Public Accounting firm, is seeking an experienced seasonal tax preparer to join our team.
Senior Auditor- Assurance Services
Conner Ash, a highly respected growth oriented public accounting firm is seeking a Senior Accountant with 3 plus years of experience in public accounting for our Assurance Services Department. We recognize excellence and reward it.