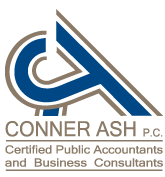 Conner Ash Careers
Busy Season Tax Preparer
Conner Ash P.C. is seeking a full-time Busy Season Tax Preparer with 5+ years of experience.
Senior Tax Manager/Tax Partner
Conner Ash a highly respected public accounting firm is seeking a Senior Tax Partner or Manager with 10+ years of experience in public accounting. We recognize excellence and reward it.