Prepare for Impact
Hurricanes affected millions of Americans last summer, creating financial hardships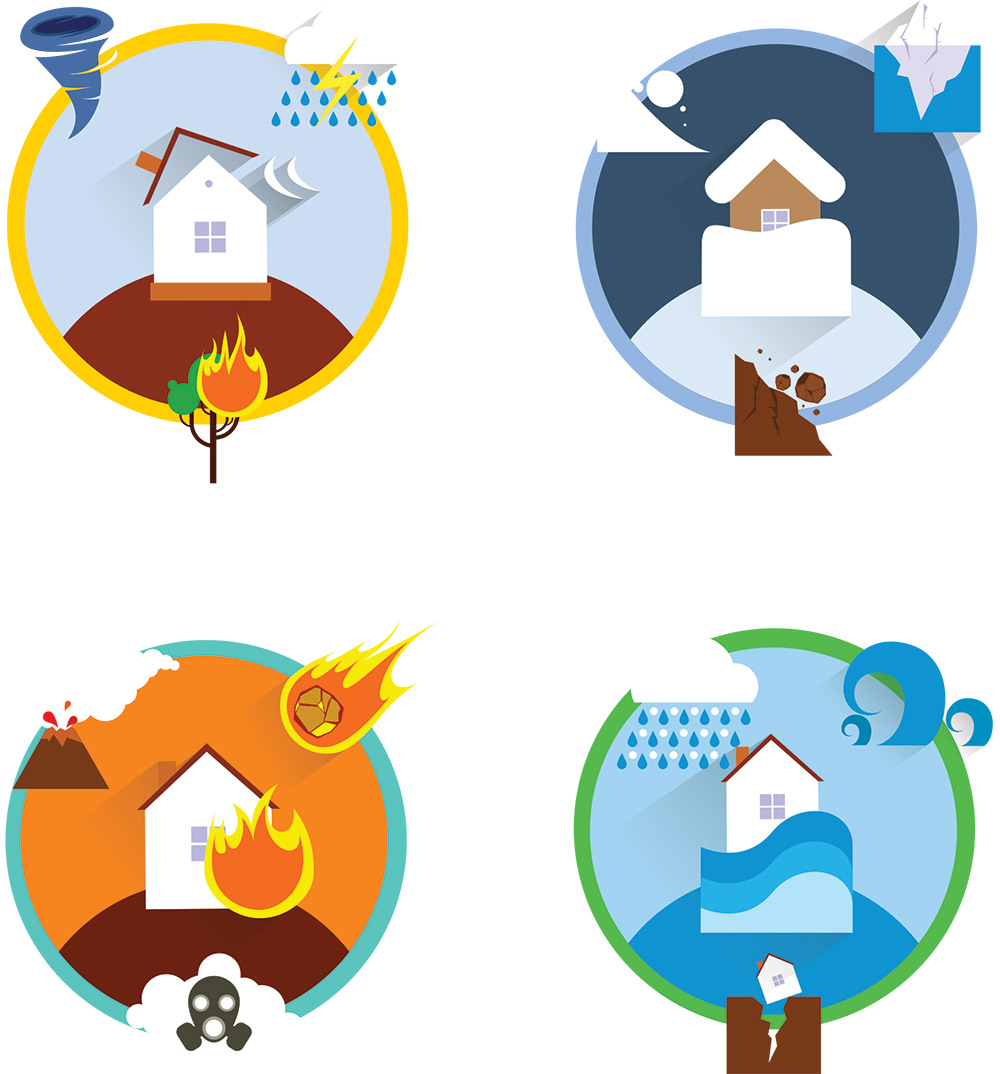 that may last for years. These storms were catastrophic and will have an impact for years to come. However, smaller weather events, from tornadoes and ice storms to wildfires and flooding, can also devastate families and businesses anywhere in the United States.
How do you begin to recover financially from a natural disaster? At least as important, how do you do your best to protect yourself financially?
Know Your Coverage
First, make sure you have the right insurance. Most homeowner and business property insurance policies cover wind, but not flood damage. Private insurers work with the National Flood Insurance Program (NFIP) to sell flood insurance, averaging $878 annually, to individuals and businesses. You can find an agent through the NFIP Referral Call Center at 1-800-427-4661.
ALTERNATIVE LOAN SOURCE
While you can learn whether you qualify for disaster aid through www.disasterassistance.gov, know that most of this aid comes in the form of loans. Still, the loans are generally below market rate and can be a lifeline for individuals and businesses that experience storm damage.
What many individuals may not know is the U.S. Small Business Administration (SBA) provides low-interest disaster loans not only to businesses and non-profit organizations, but to homeowners and renters. While other federal and state agencies may offer disaster relief grants, they are not as available as loans. Most grants, which don't require repayment, can create a taxable event. Talk with your tax professional to learn more.
Be Prepared
If you own a business, a particularly crucial type of insurance to own is business interruption coverage. This insurance covers typical business expenses like payroll and utilities, whether your firm is physically damaged or not.
Keep receipts and records, both written and, when possible, video, for everything of value in your home or business. You may need them to prove the value of a future claim. Also keep backups of paper and electronic data, either offsite or in the cloud, and records of contacts you would need in the event of a disaster.